ELITE 180 – 180W Xenon Lightsource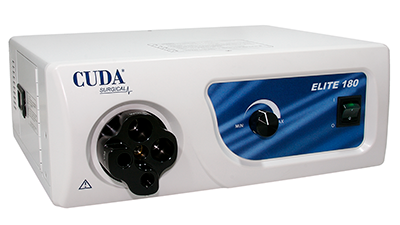 Our Lightsources provide state of the art lighting technology and ergonomic design. The reliable and efficient light provided from our lightsources is bright, "daylight" quality light that retains tissue color allowing you to get the most out of your time and skill in your demanding environment.
This model creates bright, white light required for many surgical applications including surgery centers, surgeons' offices, day surgery centers and hospital operating rooms.