CUDA Surgical "RCS" Headlight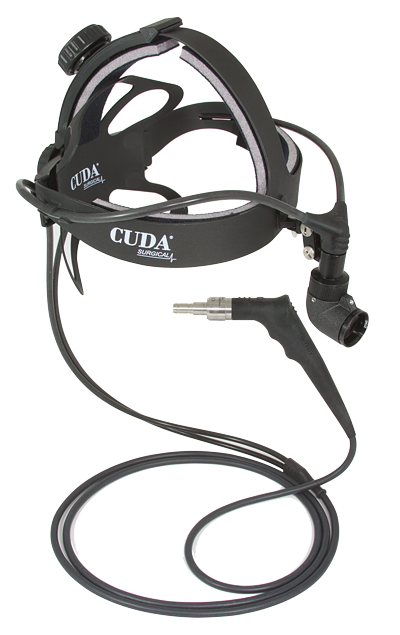 The new Rear Cranial Support System offers a revolutionary concept that enhances the comfort and feel of wearing a surgical headlight. The crown support now runs from front to back instead of the conventional side to side allowing for better adjustment and stabilization of the module. These features increase user comfort especially during lengthy procedures.
The New Molded UltraGrip Handle eases cable removal from the lightsource and aids against fiber damage.